5 Benefits of Joining the Concrete Industry

Author:

JobProgress LLC

Tags:

no tags

Categories:

Uncategorized
The industry for cement and concrete has many opportunities for work for people who are new to the field. Major construction projects and renovations almost always need concrete to go smoothly and on-schedule. That's why there's no shortage of work needed from contractors and laborers with industry skills in concrete.
There's a high demand for more innovation in concrete projects as things like sustainability become more important. And the industry's ability to weather economic downfalls will help it deliver those innovations. These exciting construction projects using concrete can benefit people on a wide scale as the industry advances.
The benefits to enter the concrete industry, as well as the benefits it offers people globally, are many. THat's we've laid out 5 great benefits that you can enjoy when joining the concrete industry. Whether you've been studying the field for a while or are completely new, this article will give you the information you need to start your career in concrete.
Concrete Builds A Sustainable Future
The concrete and cement industry plays a vital role in creating a sustainable future for people living in urban areas. Carbon dioxide is the main culprit brought up in environmental debates, especially when they're focused on construction. Concrete can make it so there is less of an environmental impact by increasing energy efficiency.
Getting into the concrete industry allows the opportunity to build low-energy, sustainable projects. Evidence suggests that concrete scores well in how its ecological footprint compares to alternative methods for construction. There's a large incentive for people new to the industry to learn more about innovative designs that can contribute to large-scale, sustainable urban developments.
Markets for Concrete Aren't Set in Stone
The markets for concrete services are always expanding and changing. There's so much different labor that requires concrete, that the volume of concrete services demand is always on the rise. That's why it's so important that you pick a market of clients that fits your company and services.
Once you've figured out which demographic suits your business' needs, decide on which materials and tools you'll need to provide your services. This can be a great way what kinds of masonry work are available for companies like yours. Your greatest path to success starts with laying a foundation for your services.
As a new entry to the concrete industry, you can have a lot of freedom by exploring the different markets for concrete services. These markets will continue to shift with innovations in construction designs that use concrete services, so you can reap many benefits from flexibility in the services you can learn to provide.
Specialization is Rewarded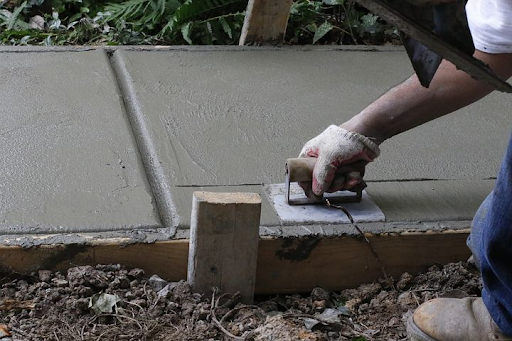 If your concrete business already has a specialization set in stone, then your chances of thriving are much higher. But even if you are new to the field and have no idea where to start, you can enjoy the fact that specialization in concrete services is the pathway forward success. The concrete industry places a lot of emphasis on specialized services since the general demand for concrete is much lower in value.
It's not too late to pick up a specialization before you plan on getting into the concrete industry. Filling gutters and pumping concrete are just a few of the specialized areas you can fill with your services. Once your specialization is known to your clients, you'll have a much easier time getting repeat business and standing out from the competition.
Repeat business is another key part of getting into and succeeding in the concrete business. Specialization is one of the best ways to reach that level. But aside from that, focusing on diversifying your client portfolio and being able to fill many gaps is one of the most rewarding parts of entering the industry.
Business People Get to Shine
You're already in a great position to succeed in the concrete industry if you're a natural salesman or own your own business. You need to continually diversify your client base as a concrete services provider, so you need to understand your client's pain points and where they want to go with their projects. The best way to do that is by getting to know them and introducing all the services you have to offer.
Marketing in the concrete industry is made much simpler once you have a specialization and can start finding some partnerships that value your skills. Your flow of customers will naturally come without marketing if you make your services known to partner contractors and interested clients and subcontractors. Since there's never a shortage of concrete services to perform, you can expect to have a steady line of available partners and subcontractors to stimulate your business' growth and increase your industry authority as you continue on your career.
Partnerships and a healthy network of business connections are some of the biggest rewards that natural salespeople can reap in the concrete industry. Marketing-savvy business owners and roll-up-your-sleeves entrepreneurs can expect massive benefits in the industry if they properly sell their services to prospective clients.
Certifications Can Help You Succeed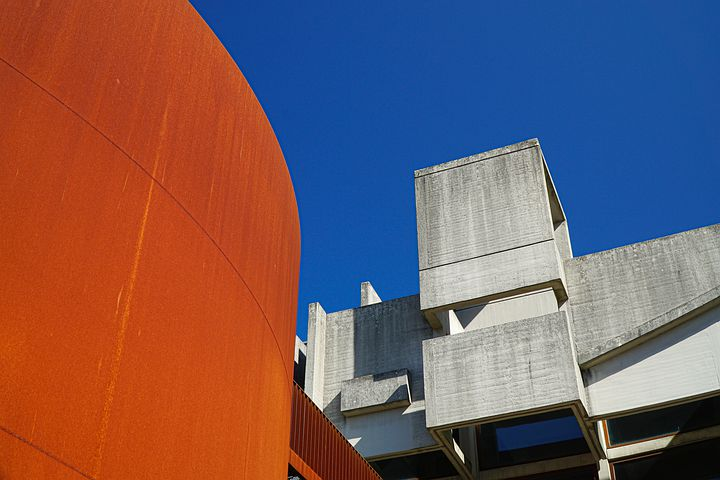 The concrete industry has a wide range of professional certifications for people interested in entering the workforce. There is a lot of encouragement from different accrediting institutions to obtain a certification as a new entry to the concrete industry. These certifications will establish you as a professional ready to succeed on projects.
Picking a certification can give significant credibility to your industry specialization. That's why you need to choose a program that suits your long-term personal and business goals. Certifications for tracks like craftsmanship, project supervisors, and specialized filling are just some of the paths you can take to jumpstart your career in the concrete industry.
Choosing a certification to fill in the concrete industry is also a great gateway to working on specialized projects. Different certifications can sometimes be prerequisites to winning work on a project. You will be able to enjoy a much higher rate of continued success and lucrative work after you complete the certification for the track of your choice.