9 Things a Customer looks for in a Home Improvement Contractor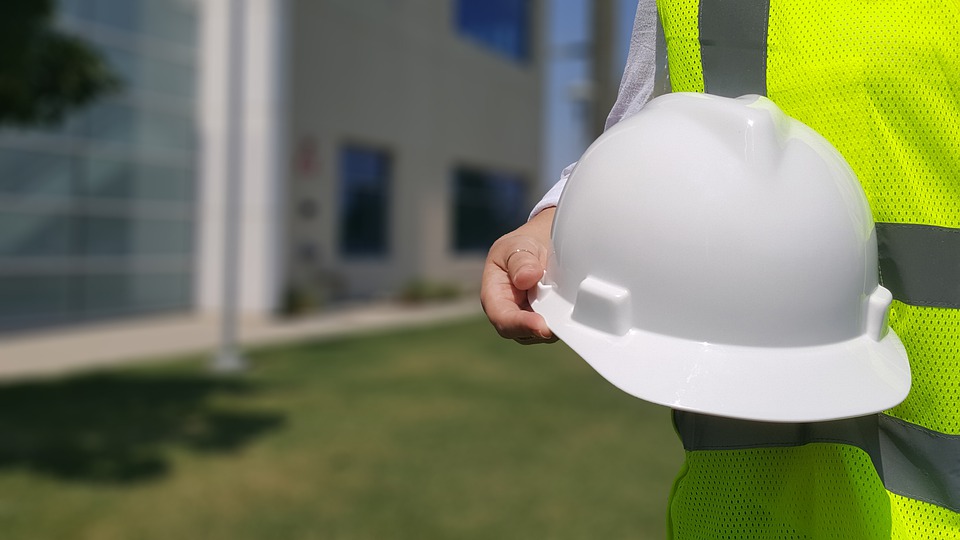 Author:

JobProgress LLC

Tags:

no tags

Categories:

Uncategorized
Working as a home improvement contractor can sometimes make us wonder – how the customers see us, and what matters the most to them? Being in the home improvement industry, the most important thing that home contractors should consider would be finishing the renovation job that they promised their customers and making it satisfying at least. Many home improvement contractors are also trying to impress their customers by going on the extra mile.
However, the customers are not only looking with the finished product, because there are some factors that they also consider when it comes to working with a home improvement contractor. Fair price, professional demeanor, and the quality of work are among the top factors that customers are looking for when they consider a home improvement contractor.
As a home improvement contractor, it is important that we should be aware of some of the traits that our customers are looking for whenever they are working with us. It is crucial to our business, and displaying these positive contractor traits would help us attract more potential customers. The way we present ourselves can also become beneficial, especially if our customers have a wide range of contacts that they can refer back to our business.
Home improvement contractors should always remember that they need to work on the following traits to make them more successful in the industry: timeliness, the quality of their work, responsiveness, expertise and experience, honesty, friendliness towards the client, cost of services, proximity, and online reviews.
Timeliness
Home improvement contractors would always get a new lead, and to encourage the customer to work with them, they should prove that they are reliable and immediately establish contact. Contacting the customer as soon as possible would also give a home improvement contractor an edge, increasing their chances of being chosen for the project.
Experienced companies stated that a home improvement contractor should consider timeliness as an important factor to success because, without this positive trait, many customers would have a hard time looking for the best contractor that can create the projects that they wanted to see.
Home improvement contractors should also consider showing up whenever the customer wanted to speak with them in person, and they should adhere to the schedule specified by the customer to give them an impression about the company's professionalism.
Quality of Work
Another positive trait that home improvement contractors should work on would be the quality of their work. Nobody would want to see a failed representation of the idea that they have in mind, and as a home improvement contractor, we should respect what our customers wanted. We also need to deliver the quality that they are looking for and try to use the top materials for the project.
Some home improvement contractors consider their quality of work as an issue when it comes to the decreasing number of their customers. Whenever a customer disliked the job done on their property, there is a huge chance that they would refuse to work with a home improvement contractor again. Home improvement contractors should start observing how their projects look and think about the reaction of their customers once they see the finished project.
Responsiveness
Another important trait that home improvement contractors should have is responsiveness. It simply means that whenever a customer inquires about the products and services offered by the firm, the home improvement contractor should answer their questions through different means. It could be through their email address or contact number.
A quick response to a customer inquiry is important to project the firm as an establishment that is responsive and welcoming to all questions. It can also result in more customers especially if the company was referred to other people.
Expertise and Experience
Professional home improvement contractors gained a lot of knowledge through experiences. They can develop their expertise, and they can also share their skills with others. As a home improvement contractor, we should learn how to share our expertise and experiences with our customers, especially when they started to think curiously about their homes.
We can also provide the customers with advice on how they can fix a simple problem happening inside their homes. Connecting with the customers on a personal level would improve your chances of securing new clients for your projects.
A home improvement contractor that has years of experiences is also more preferred compared to the newcomers. Those who are working in the industry should start looking for a client that they can work with to improve their experience in renovation and construction work. The majority of customers are looking at the number of years that a home improvement contractor operates. Firms that have been in the industry for decades are more preferred by the customers, because of the notion that older firms are more experienced, and will deliver more satisfying results.
Honesty
Be honest about the project, and tell the customers everything that they need to know about the project. As a home improvement contractor, we also need to list down all of the expenses for the project and break it down up to the tiniest material needed for the renovation. It would be easier to work with trustworthy people, and customers would like to work continuously with people who have shown honesty throughout their careers.
Friendliness
Make your customers feel comfortable with you, and respect them with their decisions. As a home improvement contractor, you should develop an effective connection with your clients. The customers wanted to feel safe whenever they are working with home improvement contractors, and it would be your responsibility to show them that you care about their decisions and their requests.
Who would want to work with a company that has a bad attitude? One of the most important things that customers consider when it comes to choosing their home improvement contractors is if they are friendly enough to work with. Customers do not want to work with companies that are showing them a negative attitude from the beginning. Home improvement contractors like us should avoid raising our voices when speaking with a customer. Being sarcastic is also a red flag, and try to avoid doing it at all times.
Customers are looking for home improvement contractors with a positive work ethic. Home improvement contractors should start becoming friendlier towards their customers and build trust to create a lasting business relationship.
Cost
Customers are also looking at the cost of the renovation, and they are more likely to work with home improvement contractors that have an affordable price tag. Home improvement contractors should be reasonable when charging their customers, and avoid putting a high price for the services because it might result in an increase in the number of customers working with their firm. To reduce your cost and increase your productivity, you can use JobProgress, a software built for contractors.
Proximity
The proximity of a home improvement contractor to the property that they will be working on is also important. Home improvement contractors would hesitate to work with a property that is located far away because it would not be cost-effective to visit the property and perform the renovation.
Online Reviews
Home improvement contractors should also find a solution on how they can improve their reviews online. The majority of the reviews posted online are made by people who have dealt with home improvement contractors in the past.
If we wanted to get a good recommendation from our customers, we need to do our best and show them that we deserve to be promoted to other interested individuals who would like to work with home improvement contractors.
Conclusion
As a home improvement contractor, you need to make sure that the customer sees your positive traits. Any prospective customer who had a good time working with professional home improvement contractors are more likely to get their services again in future projects.
Author Bio - James Thomas is a woodworking expert sharing his reviews of the tools he uses at Thetoolsquare.com
Check out his latest piece here